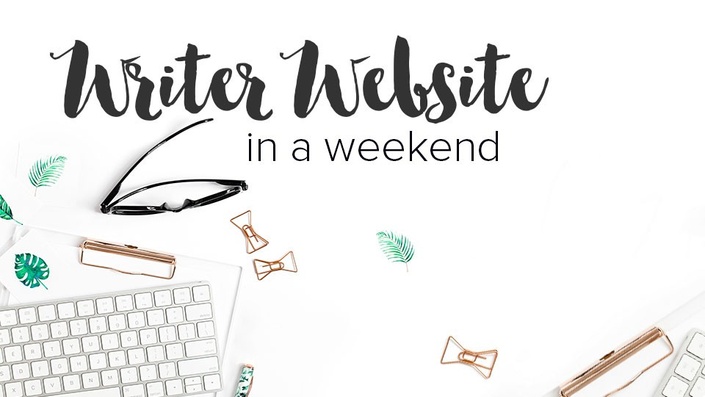 Writer Website in a Weekend
Start Your Writer Website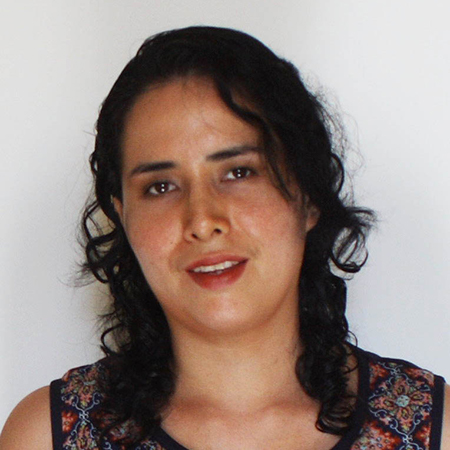 "Thank you so much for guiding me through the hard process of creating my own website/blog. It's been a pleasant journey and now I have to complete the process with my creativity and persistence. The course is very easy to follow, and well designed. I would recommend to any writer or freelance writer wanting to have a business online."
- Karina Salcedo, Writer
You don't get it.
You made the decision to become a freelance writer.
You even started trying to find freelance writing jobs.
But after three weeks of this, you have no luck.
No jobs, no money, nothing.
You learn other freelance writers killing it online. They're attracting clients, landing job after job and can't understand why they are successful and you're not.
Can I tell you a secret?
Successful freelance writers aren't better writers than you.
They aren't better at Skype interviews or emailing either.
Heck, they aren't even better at negotiating a good rate.
What they have – that you don't yet have – is a writer website.
Earn more money freelance writing with a writer website
This one tool has helped me land the best freelance writing jobs – wonderful clients, fun projects and high paying rates – and can essentially make or break you as a new freelance writer.
But, there's only one problem here:
You have no idea how to start a website for your business.
You know nothing about WordPress or any other tech stuff.
You have no idea where to go or how to start the process of getting a blog.
And when you think about all of this, you end up with lots of headaches.
But, because you are desperate to make this work, you try to DIY it all and hack together some kind of writer website that isn't professional or brandable.
Creating a professional writer website doesn't have to be hard.
I started freelance writing three years ago and one of the first things I did was create a dedicated website to promote my freelance writing service.
Why?
I needed to show my credibility – and worth – as a freelance writer and a website is perfect for that.
As soon as I had a writer website, I landed my first high-paying freelance writing job at $.10/word.
Soon after, I landed another job at $.12/word.
Each client after that, I earned more and more per word. Nowadays, I receive several hundred dollars for one blog post.
My website attracts not only the right clients but high-paying clients.
But, how do you start a writer website?
What are the steps to start and build a professional and profitable website that attracts the right jobs?
Introducing Writer Website in a Weekend
A step-by-step course to help you set up your self-hosted WordPress website so you can start landing better freelance writing jobs quicker.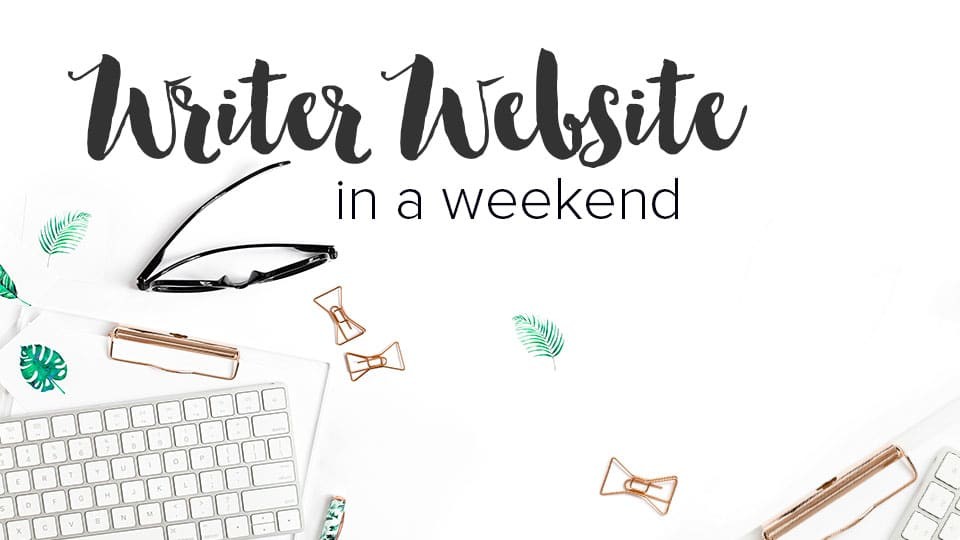 There are two ways to start a website for your freelance writing business:
Trial and error. You spend hours Youtubing tutorials, reading blog post after blog post trying to piece together the tech training so you can attempt a functional website. You seriously begin to think about hiring this out for several hundred dollars or quit freelance writing altogether.
With help from me! I help you lesson by lesson the necessary and essential steps to having a professional WordPress website for your freelance writing business. With video lessons, you can see exactly what you need to do to get it right the first time.
In a weekend you can have a writer website that will help you earn more money
Your writer website is the entry point most prospects use to:
learn about you
learn about your services
see your samples
figure out your influence online
figure out if you are the right writer for them
contact you
Your writer website can speak for you more than you can for yourself. The look, the navigation, and the message on your website can sway a prospect within minutes – or seconds – to hire you.
Let your writer website attract your right and ideal client today!
When you enroll in Writer Website in a Weekend you get:
Lifetime access with all updates for free
5 modules with 26 video step-by-step lessons
Canva tutorial
WordPress overview
Starting Your Blog Post to Attract Clients guide
Best WordPress Plugins for Freelance Writers guide
Best Tools to Start Your Freelance Writing Business Off on the Right Foot guide
Customized tips for your website
and much more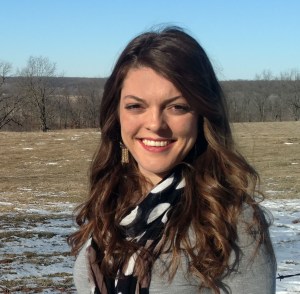 "Writer Website in a Weekend was absolutely vital to me for putting up a professional looking website for my freelance business. I had tried to figure out Wordpress on my own, but that was short-lived. Even Wix had me very frustrated at times trying to figure everything out. Elna's course made everything so easy and understandable! I can now say that I understand Wordpress and am somewhat technical, and I have a good-looking website to prove it!"
- Taylor Lockard, Freelance Writer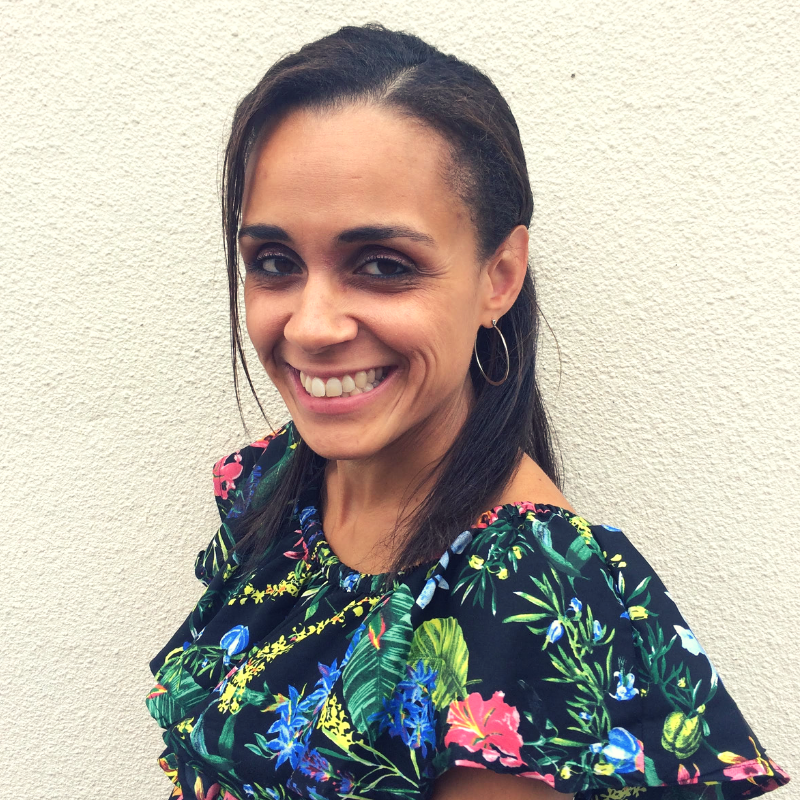 "Elna's Writer Website In a Weekend course has enabled me to build a professional website to launch my freelance business. Elna takes you clearly through each step of how to set up your website. I have built a website before, however, this course gave me a deeper understanding of how a website should be set up in order to have a professional online presence. I would strongly recommend this course to anyone considering building a website for their business, in fact, I've already told others about it. "
- Rebekah Benfield, Freelance Writer

"This course is a really great tool for people that are just starting out. For those of us that haven't been using technology as much. It walks through the website setup from step one, all the way to the end. The end is a finished professional looking freelance writing website. Thanks Elna."
- Whitney, Freelance Writer
Your Instructor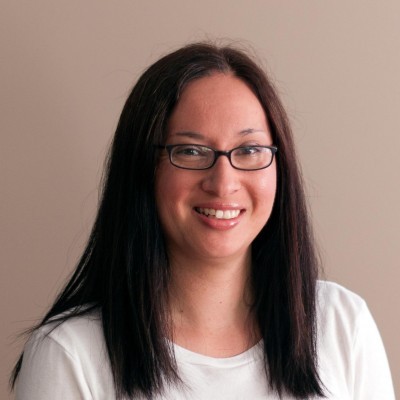 Hey future freelance writer! I'm Elna and I was just like you not too long ago.
Once I found my niche as a freelance writer for digitally native brands, within six months I replaced my full-time income by writing part-time. My writing has appeared on OptinMonster, Blogging Wizard, Huffington Post, Psych Central, and I ghostwrite for some big-name influencers. I've helped hundreds of students find their voice, niche and strategy to prosper as a freelance writer.
And now, I want to help you wildly succeed!
Course Curriculum
Welcome to Writer Website in a Weekend
Available in days
days after you enroll
Bonus Material
Available in days
days after you enroll
Getting Started
Available in days
days after you enroll
This course is closed for enrollment.